I'm trying to make my #FridayReads a weekly thing. That way I would at least have up one post a week.
Happy Friday! It's May 22nd, 2015 and we're just one week away from the end of May. How is it that time flies so quickly?? Is this how the dinosaurs felt?
This week I'm currently reading Siege and Storm by Leigh Bardugo. This is the second book in the Grisha trilogy and I'm reading this as part of the Grisha May Read Along on tumblr. I mentioned it last week when I talked about reading Shadow and Bone. I'm about 60% through and I expect to be done by Sunday as per the read along guidelines.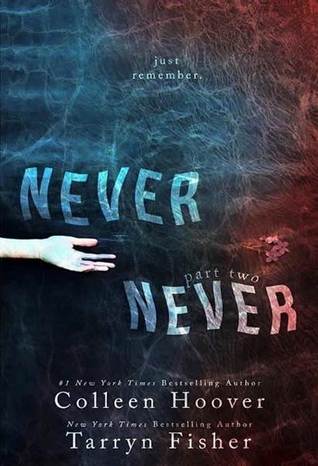 I may take a short break from S&S to read Never Never 2 by Colleen Hoover. This came out on Sunday (17th May) and I have yet to read it due to being caught up in buddy reads and read alongs. I mean it'll probably take me a couple of hours being 100 pages long but still.
I plan on finishing both of these on/before Sunday that way I can start on the last book of the Grisha trilogy, Ruin and Rising.
I hope you all have a great weekend and a happy #FridayReads!
– GJA